Pascalina never had it easy. After visiting a dying aunt, her life takes a turn for the worst. It's not money her aunt wants to give her. It's something else.
Director Pam Miras' Pascalina is very raw. While the Digital Harinezumi camera she used for shooting complemented the movie's dark, somber tone, it left me frustrated. Watching it is like sitting through an undergrad's film thesis.
Despite its rough visuals, Pascalina surprises when you least expect it. It gives a fresh twist to the typical aswang movie, something many people will find memorable.
Last year's lineup is probably the best for Cinema One. As the festival's dark horse, Pascalina broke expectations and nabbed the top prize when everyone least expected it.
•••
Here are some gems from 2012. It's been a good year for debut feature filmmakers Dwein Baltazar (Mamay Umeng), Whammy Alcazaren (Colossal) and Marie Jamora (Ang Nawawala). Alcazaren, in particular, shows great promise.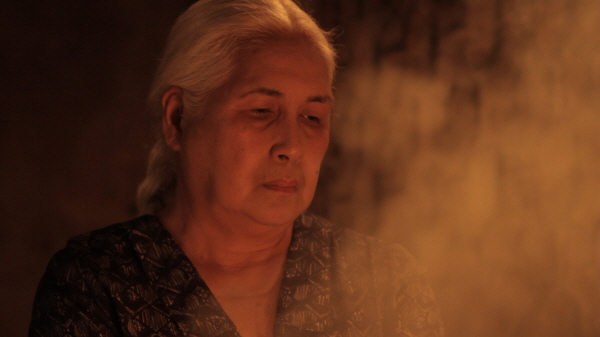 Stills from Mes de Guzman's
Diablo
, Teng Mangansakan's
The Obscured Histories and Silent Longings of Daguluan's Children
, Dwein Baltazar's
Mamay Umeng
, Arnel Mardoquio's
Ang Paglalakbay ng mga Bituin sa Gabing Madilim
and Loy Arcenas'
Requieme!