Its metallic blue-gray tint, in-your-face tagline, and dark, sinister silhouette all add up to a progressive, riveting marketing tool. For all its perfection, it falls short of originality. We've seen it before (check out the Social Network's glum movie poster). There's no bigger turn-off than a rip-off, but if it's light years better than original, that's a different story.
Scottish actor Gerard Butler is a low-life drug dealer (Sam Childers) who, through the grace of God, finds himself a changed man. A solid gray cross frames Sam, emphasizing the influence of religion in his life and the Sudanese society he finds himself embroiled in. Strife and faith rarely make good bedfellows, but in this particular case, they're a match made in heaven.
It's one of the more unconventional movie posters of 2011, taking "quirky" to a whole new level. By using a jigsaw puzzle as its canvass, it gives us something to think about. Is Septien a documentary about graffiti? A film about drug abuse? A short on unruly juveniles?
Its hard not to love this poster. Its raw, organized chaos defies logic and convention.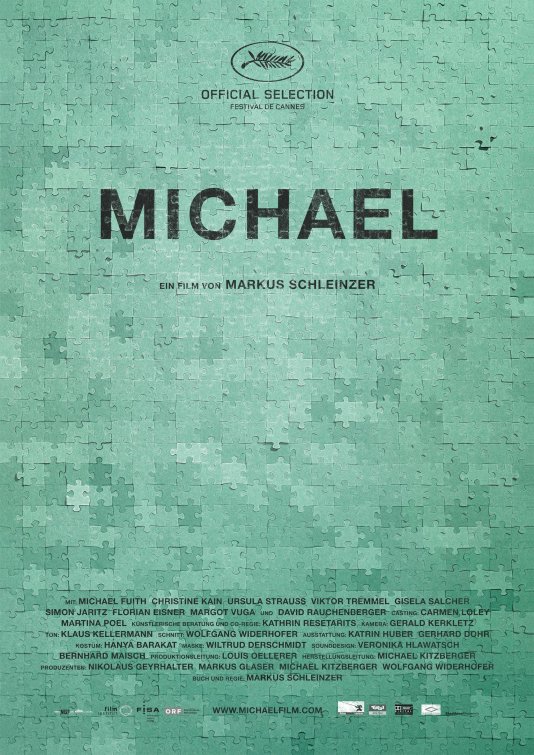 It has no tagline. No discernible pattern. No clue whatsoever. It's green. It's huge. It's an impenetrable cipher. It's like staring at a blank wall—the only difference is, this one's actually pretty. You'll never guess what you're missing unless, of course, you watch the trailer.
Making the Boys
is a 90-minute documentary on
The Boys in the Band
, the world's first gay-themed play which eventually was made into a movie in 1970. The poster makes clever use of the vibrant, jolly colors gay pride has been associated with. Each color is represented by an outstretched arm with the hand and fingers reaching upwards. The vivid colors provide an endearing contrast to the black, stolid background, downplaying what we already know—life without the gay community is a, dry, sordid affair.
The poster magnifies the mystery lurking in the German film, Sleeping Sickness. We see a man with his back turned against us. Who is this person? A doctor? A civilian? It's hard to tell with the dense, impenetrable vegetation looming in the background.
The poster provides a nice contrast between man and the environment. We may think otherwise, but in the ultimate scheme of things, we know who always has the last say.